Case Study - Concern Worldwide
Client Overview
For more than 40 years, Concern Worldwide has been an international humanitarian organisation dedicated to tackling poverty and suffering in the world's poorest countries. Since its inception, Concern has gone on to work in over 50 countries, responding to major emergencies as well as working in long term development programmes. Today, with more than 3,200 staff of 50 nationalities, Concern operates in 25 of the world's poorest countries, helping people to achieve major and long-lasting improvements in their lives. Concern's core work focuses on health, hunger and humanitarian response in emergencies. They work in partnership with small community groups as well as governments and large global organisations.  Concern raises money from individuals, communities, sponsored events and companies as well as receiving major financial support from the European Union, the United Nations, the British government and other government agencies, private donors, and major trusts.  The money raised is used to deliver programs that positively impact more than 8.5 million people in need each year.
What They Needed
Concern Worldwide needed a long term partner with strong Drupal experience to manage and develop their suite of Drupal based websites.
How SystemSeed Helped
We've been working with Concern since 2009 by providing ongoing development and support services to power their online strategies, particularly with regards to their Drupal based platform which is the foundation of their flagship website concern.net. SystemSeed has lead all efforts related to Drupal upgrades, from Drupal 5 to Drupal 6 and most recently, a large scale effort to migrate Concern to Drupal 7. The Drupal 7 upgrade was a challenging and detailed undertaking, migrating some 6k nodes spanning over 20 content types, as well as migrating the donations platform from CiviCRM to Drupal Commerce. Over the years, SystemSeed has established numerous mini-sites in support of their worldwide campaigns.  We've provided frontline support to their in-house team of content editors and we offer continuous guidance and development services for all things related to Concern's web content strategy.
The Benefits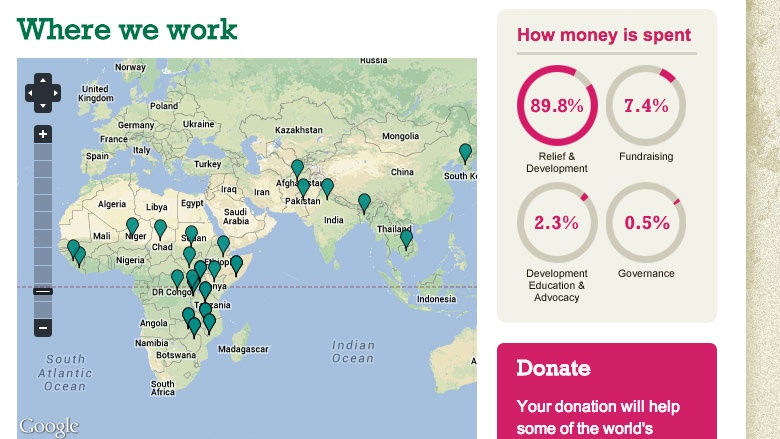 Concern Worldwide stands upon a state of the art online donations platform, which extends to power a number of their ancillary fundraising websites. SystemSeed has firmly established ourselves as a trusted partner for Concern.  Our team has earned a spot at the leadership table - they deeply value our input and ideas.  We are continuously looked to for guidance and proven solutions that drive ten's of millions of dollars in donations annually, which are used to improve the lives of millions of people around the world each year.
Results
Drupal 5 to Drupal 6 migration
Drupal 6 to Drupal 7 migration
Best in breed Drupal Commerce powered online donations system.
Multi-purpose web platform that provides unified authoring experience across all of Concern's websites.
Multiple campaign minisites
Ongoing support, maintenance, and development services