Impactful Digital Strategy Consultants
Objectivity with insight and experience. We're here to help you figure out your route to digital success.
Whether you need an organisational digital strategy, assistance with systems architecture, or a new product strategy, we can help. Unlike most other agencies we have digital strategy experts in house, working closely with our highly talented designers, developers, and other specialists. 
Don't leave digital strategy planning to your devs or web admins. Bring in the right expert resources to define and deliver the digital master plan that your organisation needs.
Organisational digital strategy
Digital product strategy
Landscape analysis
KPIs & data review
Hypothesis Driven Design (HDD)
Human Centred Design (HCD)
User Experience (UX)
User interviews & testing
Strategic systems architecture
Why do Digital Strategy Consulting with SystemSeed?
Benefits of having digital strategy consultants on your project
In-house expertise
In-house strategy specialists are normally only found at the largest digital consultancies, but we're the exception to that rule. Our digital and product strategy consultants have worked with publicly listed companies and global NGOs. They're a key part of our full-service offering.
Inception or audit
Digital strategy for a business, project or product is a broad field. Begin your digital strategy with a fast and effective inception program or a targeted audit of your current approach. Our specialists can carry out and deliver results in as little as two weeks.
End-to-end strategy & UX
Our holistic strategy approach brings together your organization's digital and analogue activities from service design to systems architecture. We help you to plan and design your next steps for the maximum returns, and if you want us to we can help build it as well.
Optional design and build
We don't just consult on strategy, we also design and build. Our strategists, designers and developers are all part of the same team, which saves time and money when you want to implement any part of your digital strategy.
Inception programs
Usually taking two weeks, inceptions are a combination of exploration, planning and product ideation. We bring your team and stakeholders together to deliver fast results that set you up for success.
Systems architecture
For organizations whose digital tool sets have been incrementally expanded over time, a systems architecture review and new strategy will save time and money, and improve system security.
Product strategy
For both single products and product suites, a coherent strategy is needed to help them become successful. We do this in partnership with you and beginning with real user needs.
Organisational digital strategy
Today's market is not 'digital first', it is 'digitally integrated'. Both customers and employees expect a seamless connection between their online and offline actions, and businesses need to keep up.
User interviews & testing
We bring together UX investigation, prototyping and data analysis to reduce risk by making better decisions. This is because hypotheses are stronger when they've been tested. 
KPIs & data review
Good strategy involves defining and tracking real results. We use KPIs and live data to track the outcomes of strategic decisions, shortening the decision-making cycle to hone in on success.
Interested in a new take on your digital strategy?
Get in touch with Anthony.


Digital strategy focus drives increased donations for global charity
We've been working with Concern Worldwide for over 10 years and working on digital strategy is an ongoing process for them. As part of that we recently helped them to review their online donations funnel and went to their HQ in Dublin to run an inception workshop over three days. Bringing together user data and Concern's internal stakeholders, we identified their strategic digital priorities and focused on how to achieve them. 
By honing in on the priority issue and digging into the motivations and behaviours of their users as well as the needs of the different parts of the organisation, we achieved startling results. The output of this short inception programme was a change to how the donations process functioned on their site which resulted in a significant increase of their online transactions by 30%, with an associated 12% increase in revenue and a 60% increase in the funnel.
Taking a strategic approach always pays dividends over jumping into a project blindly, but it doesn't need to take months. Tools like inception programs and audits can be completed in a couple of weeks but generate benefits that will last for years. The time and investment involved is rarely wasted.
Digital Strategy & Human Centered Design, SystemSeed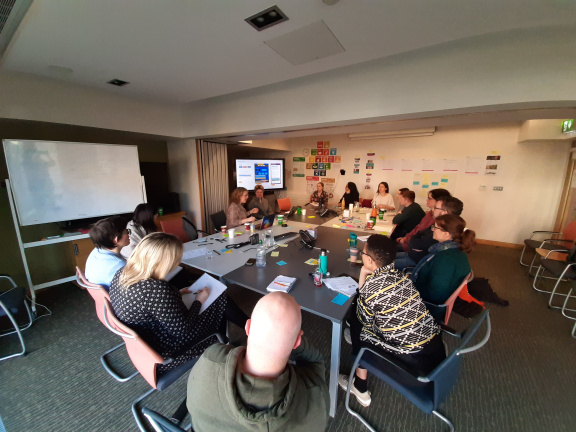 Latest digital strategy news & articles