As a team, we're about technical excellence and working with clients whose values we admire.
Since 2009, SystemSeed has been using technology to help high-impact organisations achieve big ambitions.
Our History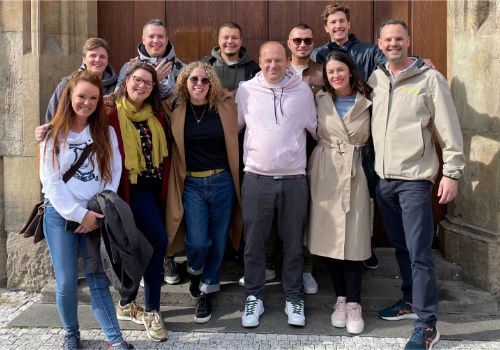 We've been learning and growing for over 10 years
SystemSeed was founded by two really smart guys who wanted to form a social impact agency to solve big technical problems. We stepped in to help a global charity with a difficult IT situation and have kept going from there. We've been learning and growing for over 10 years now and don't have any plans to stop soon.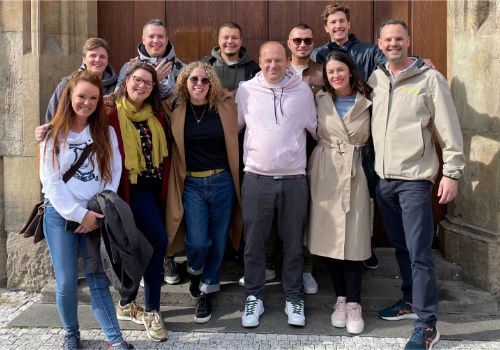 Our culture
Expert
We take state of the art technology and put it to work for you. We are known in our community for being really good at what we do, and we're always learning more.
Helpful
Knowledge increases when it is shared, so that's what we do. We run and speak at events, happily answer questions, and broadcast our team training sessions online.
Ethical
Doing the right thing matters. It's why we choose to work with positive impact organizations whenever possible. We're proud to say that our work makes a difference.
Open & Honest
Our clients have total access to our project communication channels and timesheets. We acknowledge mistakes, share how we fixed them and credit those who help us.
Human
We treat our clients and colleagues like people not numbers. We bring our whole selves to work and dedicate a day per week for training, research or personal projects.
Our process
Your needs as a client are at the centre of our approach. Our process means that you get a great result as soon as possible.
Connection
Let's see each other ASAP. In person or an online meeting, either works. We want to get to know you.
Briefing
Have you already got a brief or tender document? Send them over! If not, we can help with that.
Understanding
Through research, discussion, or one of our deep dive workshops, we get to the heart of your needs.
Minimum Viable Product (MVP)
You'll get a prototype to see how the final solution will work - whatever we're working on with you.
Testing
We like to make sure everything will work as it should, so automated and human testing is vital.
Iteration
Based on test and MVP feedback, together we'll define what's next and create and test that too.
What we mean by "Agile"
We use aspects of Scrum, Kanban, DevOps, and AgilePM to manage our work on a case-by-case basis.
That's how we run Agile projects, but our approach to agility offers much more to our clients. We can scale up or change direction very quickly, and bring in new expertise or techniques almost instantly, this is true business agility.
If you want some help in making it happen in your social impact organization, let us know.
Awards

Finalist - Culture category
Global Agency Awards 2023

Finalist - Tech for Good category
For EQUIP
Global Business Tech Awards 2023





Latest SystemSeed news & articles