The quality and service level of your hosting provider is only as good as the tools they use. Since uptime is a crucial success metric, we don't make any compromises with our enterprise hosting solutions.

Leveraging the world's most trusted hosting platform via Amazon Web Services (AWS), we combine a whole ecosystem of tools and services that make for a secure, stable and cutting-edge web hosting suite for our enterprise clients.
Varies website & server hosting tools
99.99% guaranteed uptime
Amazon Web Services (AWS) tooling
Continuous integration & deployment
Bespoke server tooling & monitoring
Failsafes, failovers and demand-based scaling
Customisable, ultra-regular backups
Why do web hosting with SystemSeed?
All organisations need reliable, high-tech website hosting tools
Advanced tools lead to advanced results
We are constantly improving our own internal processes and tools. The key to allowing us to be so agile and fast-moving stems from using cutting edge software tools based on Amazon Web Services (AWS).
Comprehensive, integrated service
Choosing to host with us allows you to execute on any advanced requirement you can think of, and providing you with one of the most comprehensive baseline SLAs in the industry. It's setting it and forgetting it - your hosting just works.
Tools and processes tailored to you
We use the best general-purpose services setup we can muster, giving our toolchains plenty of flexibility for bespoke features. Whether you require custom alerts, reactive spinups or Elasticsearch, we got your needs covered.
Industry-leading uptime guarantee
We have many checks and balances in place that allow us to have a proven track-record of nearly flawless uptime. Due to how we scale and continuously integrate, scheduled maintenance or extended downtimes practically never occur.
Continuous integration (CI) & deployments
Our CI suite runs on CircleCI, Composer and Docker, automatically applying security patches and upgrades while running against automated test suites. Redis caching allows for high efficiency in data management and user-response times.
Peace of mind regarding backups
All of our hosted projects receive regular backups starting at four times daily with full recovery in a matter of minutes. If needed, we can reinstall completely from the most recent backup in a matter of minutes.
Transparent monitoring & access
We provide multiple roles and permissions, from "God-tier" admin to permission levels with the specific access you require. Automated tools such as CircleCI monitor the health and status of all systems constantly, with instant notification to us and you.
A host of proven tools
To manage our cluster, we use CloudFlare CDN, Relative Database Storage (RDS), S3, Terraform, Kubernetes, and NewRelic. Our hosting is fully compatible with Elasticsearch, and the Solr search API.
Dedicated top-of-the-line servers
We run between 9 and 20 machines, including the latest generation AWS EC2 T3 Large instances that sport a 40 Core Intel Xeon CPU, 160GB RAM, 100Gpbs network, and unlimited data storage space.
Improved metrics across the board
Clients who have moved to our hosting suite have seen multiple improvements, including: reduced Time to First Byte (TTFB), Apdex scores from 0.9-1, and page load time improvements of at least 90%.
Want to level-up your website hosting tools?
Get in touch with Anthony.


Vastly improving stability and performance for Concern Worldwide
Breaking down any project's requirements, we can identify three key areas where performance matters: hosting-level, CDN-level, and application-level. For Concern's site rebuild, we configured the application and the database to be split and replicated over multiple availability zones, leading to seamless failover. This was possible using Kubernetes and the unique flexibility afforded to us by the AWS cloud.

Handling static assets like images and video with CloudFlare also resulted in an immense improvement of end-user performance. Leveraging AWS' Relative Database Storage (RDS) was instrumental in providing safe and distributed management of all content data. Overall, we almost doubled the site's performance.
Contrary to many leading service providers, we provide true end-to-end hosting - we cover every use-case, not just making available certain tools or services. We customise everything for every client, since there is no generic approach.
CTO at SystemSeed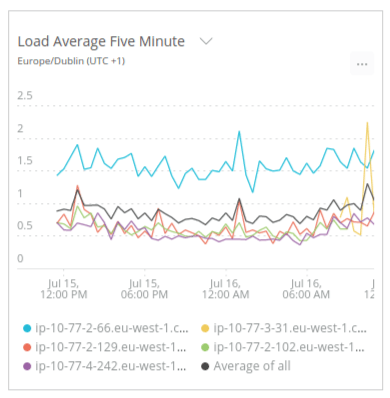 I need to handle highly-sensitive private documents. How do you keep such data safe, private and secure?
All our servers are secured using 2048-bit RSA private-key encryption. On the administrative level, only a handful of project owners and developers have access to any data at all. Any data that is end-to-end encrypted cannot be viewed or manipulated by us at all.
How do you currently comply with GDPR?
All our clients have the choice between having their project hosted in the EU or in North America. We are fully GDPR-compliant for all data situated and handled in the EU. For any further details or if you have any specific questions, please contact us.
What storage limitations truly are there and what if I require a terabyte-throughput service?
Storage is unlimited for all practical purposes. There are two types of storage: database and assets. AWS RDS enables us to have fully elastic scaling of any storage requirements via AWS Extended File System (EFS), also known as "unlimited cloud disk". It is backed-up on standard AWS S3.
I have unpredictably spiky traffic and a low baseline. How do you handle these cases?
Together we would set a baseline and any expected spikes. We price by average usage over the year, so we don't force clients to take a higher tier to accommodate isolated spikes in traffic. We'll look at your historic traffic and set a baseline, and review the average on an ongoing basis.
Got a different question?
Latest enterprise hosting tools news & articles