Business Website & App Development
The digital partner for your business




At SystemSeed our clients' business objectives are the priority for each development project we undertake. We understand the importance of delivering consistently excellent customer experiences, so that's what we do for every one of our business clients.
Whether your company serves other businesses or individual consumers, our in-house UX, design and development experts can create the right digital platform for you. Coupled with a keen focus on long-term strategy, our award-winning support goes all the way in achieving success for all your digital needs.
Digital strategy & decision support

UX & UI design & development

Mobile-first web apps

Multi-user, multi-tier CMS

Online payments

CRM integrations

Security & privacy

High-volume data & transaction processing

Scalable hosting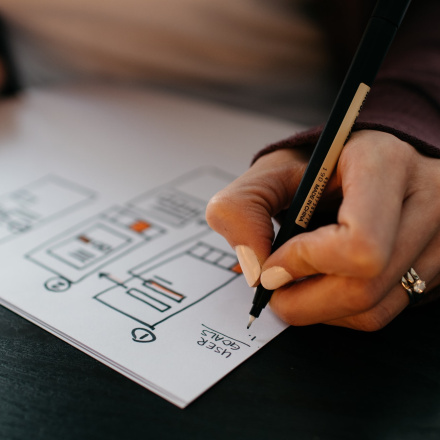 Digital experience platforms
Engaging user experiences under your total control
Leading web companies have drastically increased consumers' expectations for the usability and convenience of all web-based services. That's why we prioritize defining the best possible user experience (UX) before committing a single line of code. It's web development for business done right.
Using one of the most powerful CMS solutions and the best frontend tools, we build stellar digital experiences that delight customers and make life better for stakeholders, offering multiple levels of editorial control over content, access and user interfaces.
Strategy for the digital age
From technical audits to biz-dev support, we got you covered
We scale projects efficiently and release into full production quickly in an Agile manner. We don't cut corners, and focus on your long-term business goals, so that we serve them from day one in all our development & consulting efforts.
SystemSeed acts as a partner to our clients, rather than just another web agency. As you grow and adapt to ever-changing markets, we are changing too. We're constantly evaluating our own approach and remaining as flexible, responsive and effective as ever when it comes to your evolving needs.
Interested in how we can help your business grow?
Get in touch with Anthony.

Is there a way we can try you out before committing to a major project?
Definitely, in fact we often encourage new clients to engage in a comprehensive technical audit, or take part in a deep-dive to tailor the right outcomes before any coding is done. We also offer an industry-leading user experience inception programme to fully form the ideal project goals.
We want to keep all our digital implementation in one place. Is there anything that we can't do with SystemSeed?
Take a look at our services section. You'll see that we can help you with everything from your digital strategy, through design and development, to hosting and support. If there is anything that you think may not be covered by our services, we will find a way to help you with what you need.
Do you provide support as well as set-up?
Great support, pre- and post-shipping, is massively important for any project. We offer award-winning, tierless support as a standard for any contract.
Can you help us with our growth strategy?
Indeed we can, it's one of our specialities. We offer comprehensive services surrounding digital strategy consulting.
What does 'scalable technology' mean?
It essentially means you don't need to worry about how your project will cope with increasing numbers of users, transactions and data. We have an advanced hosting stack that allows us to dynamically and efficiently serve all kinds of loads and store any amount of data without a hitch.
Got a different question?
Latest industries news & articles