We apply an Agile approach to everything that we do, and it's made us better as a company and improved the results for our clients. 
Whether you're looking for an agency that understands your Agile mindset, want to work with designers and developers who use Agile techniques every day, or would like to learn how to apply Agile practices to your organization, our Agile training and implementation services can help.
Agile development
Agile training
Agile workshops
Agile project management
Sprint planning and reviews
Agile retrospective facilitation
Business agility support
SCRUM, AgilePM & Lean
Why do Agile training & implementation?
Being Agile is about being efficient and scalable
Work with Agile specialists
Agile methodology is more than a great way to run technical projects, it's a means of designing products and even organizations that are responsive to change. We use agile methods every day and run our company on agile principles. We've got multiple agile qualifications and teach it too.
Make better decisions more quickly
At the heart of agility live focus, prioritisation, and the ability to adjust both on a constant basis. Being agile means that we keep our eyes on the objective and adjust everything else to make sure we achieve it. Working with us helps your teams learn how to do that too.
Enable your people
Our approach to training in Agile practices is centered around learning-by-doing. We'll teach your people using a real project, and allow them to experience what working as an Agile team really means. There's no death-by-powerpoint, and you'll be able to work in a more Agile way.
Quicker usable solutions
Whether it's a new marketing tactic or a software project, taking an Agile approach will give you something you can use and test more quickly. This is because you'll be working in an iterative and incremental way. The result is that you'll see value more quickly, and it'll be more focused too.
Agile training for your whole team
Agile works well when the whole team gets it. Whether your teams include developers, content creators, marketers, designers, or accountants.
Learning on the job
Don't spend three days in a training room. We share key Agile principles and then embed them by working on one of your current projects with your team. No time wasted.
Quickly visible results
Experience the power of MVPs (minimum viable products) and incremental releasing to create useful project outputs more quickly. Your people and customers will love it.
Qualified and experienced
Our people have Agile qualifications from SCRUM Master to AgilePM, but the most useful thing to you is our experience of running project after successful project in an Agile way.
Practical approach
70% of Agile methodology is common sense and your people will pick it up naturally. The other 30% is in the tricks and tools that make it all work together - and we'll share ours with you.
Do it for you or do it with you?
It's up to you whether you want us to deliver an Agile project for you, or teach your people on a live project. Either way we'll use the same approach and give you great results.
What we mean when we talk about vertical product slicing
A principle of lean product development is to deliver value early and often by defining 'slices' of value. This is a low risk and low-cost approach which allows us to move from assumptions around product usage and costs to a real understanding of exactly what a product will look like in the real world - and how people will respond to it.
Creating a product slice-by-slice means that you will always have a working product ready for the market and within your budget.
An MVP (minimum viable product) is usually the first vertical slice of your product that can be released to the market for external testing. Feedback and data on how the MVP is used (or not) is extremely useful in deciding what should be in the next product slice and why. 
Interested in becoming Agile?
Get in touch with Anthony.



Agile approach delivers results for Moonlight Labs and BitDiscovery
Moonlight Labs asked us to work with their client, BitDiscovery - an inventory service, which allows companies to monitor and secure their digital assets. They already had one development team working on their core product, but needed another to improve internal admin controls for their managers.
Taking an Agile approach, we broke down their requirements and prioritized the backlog to ensure that the most important functions were built out first, and tested with real users. Their managers loved it and so we started work on another epic (an overarching theme in agile), to assist in white-labelling their solution for other organizations. Here we helped identify and provide enough functionality to fulfill the needs of their first white-label client, rather than building an all-encompassing solution from the start. This was a great way to test the business model with minimum outlay.
Being Agile means constantly updating design and development priorities in line with the client's core business objectives. Sometimes, this means pushing a client to make hard choices, but the result is always better and they're glad we helped them to do it.
Tech Lead, SystemSeed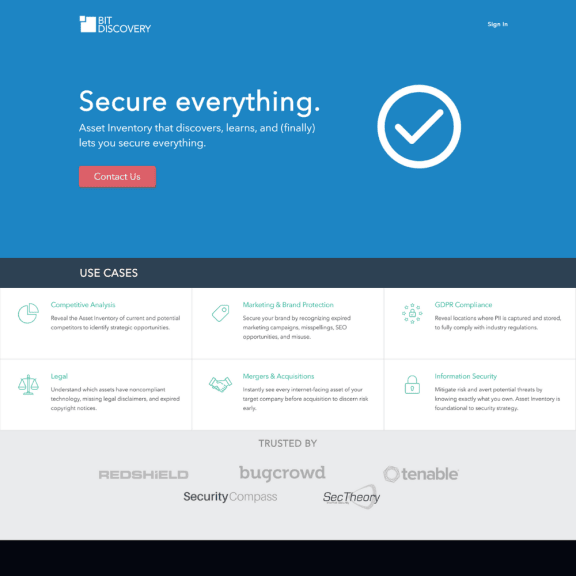 Latest Agile news & articles