Putting Investors Needs at the Heart of the University of Zurich's Impact Database
The University of Zurich needed a technology partner for their Impact Database site that understood impact investing, had outstanding strategy and UX skills, and could provide excellent technical implementation—SystemSeed was happy to help.
Problem:
Zurich needed to move their impact investment resources and training from Wordpress to a more extensible platform to fulfill their future objectives. Their system's architecture was no longer attracting the right traffic and reaching their target audience.   
Solution:
SystemSeed was asked to deliver a product strategy and UX vision that would put the needs of impact investors (their users) at the centre of their site, and provide the information that both new and more experienced impact investors look for.
Our objectives for success were as follows:
Investors clearly see the main steps for impact investing

More investors  connect with investment networks

Obtaining funding

Increase course attendance

More investors using advisors and consultants

Investors feel secure about impact investing through learning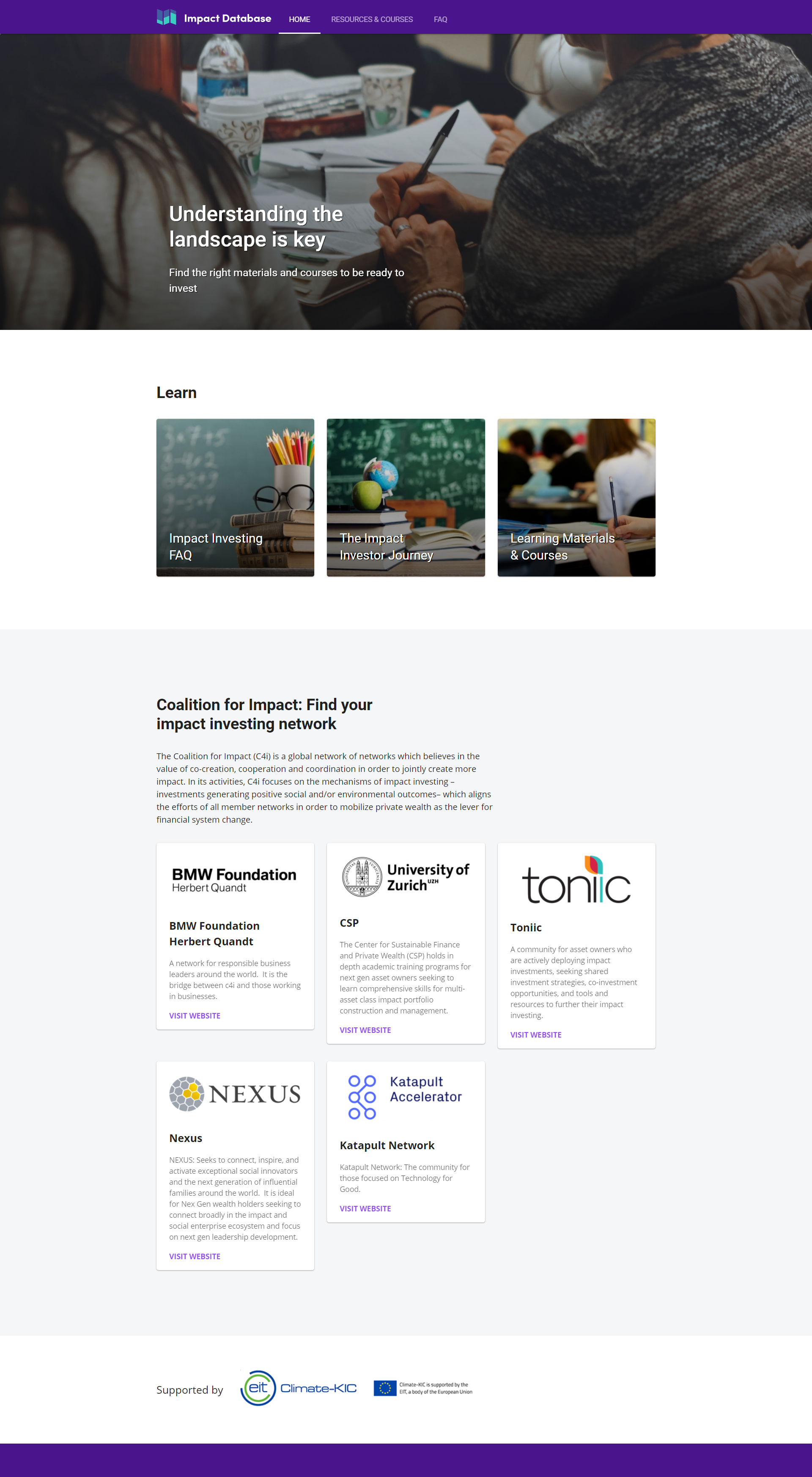 How we did it:
In just two months, we not only provided the University of Zurich with the product and UX strategy they'd asked for but also designed and built a working prototype. 
UX Strategy 
We ran a condensed strategy process by gathering in-depth research from the client's target audience, then held a two-day UX workshop in Barcelona with the Zurich University team. During the workshop, we conducted in-person interviews, gaining valuable insight on the features their target audience needed:
Finding events through peers, advisors, and formal networks 

Networking with their peers

Having access to knowledgeable advisors

Due diligence for new advisors, consultants, and fund managers 
From our research and the workshop, we developed a full product strategy including UX designs and flows, as well as a forward technical roadmap for building out the site. This roadmap allowed us to prioritise their target audience and create deeper, more fulfilling engagement.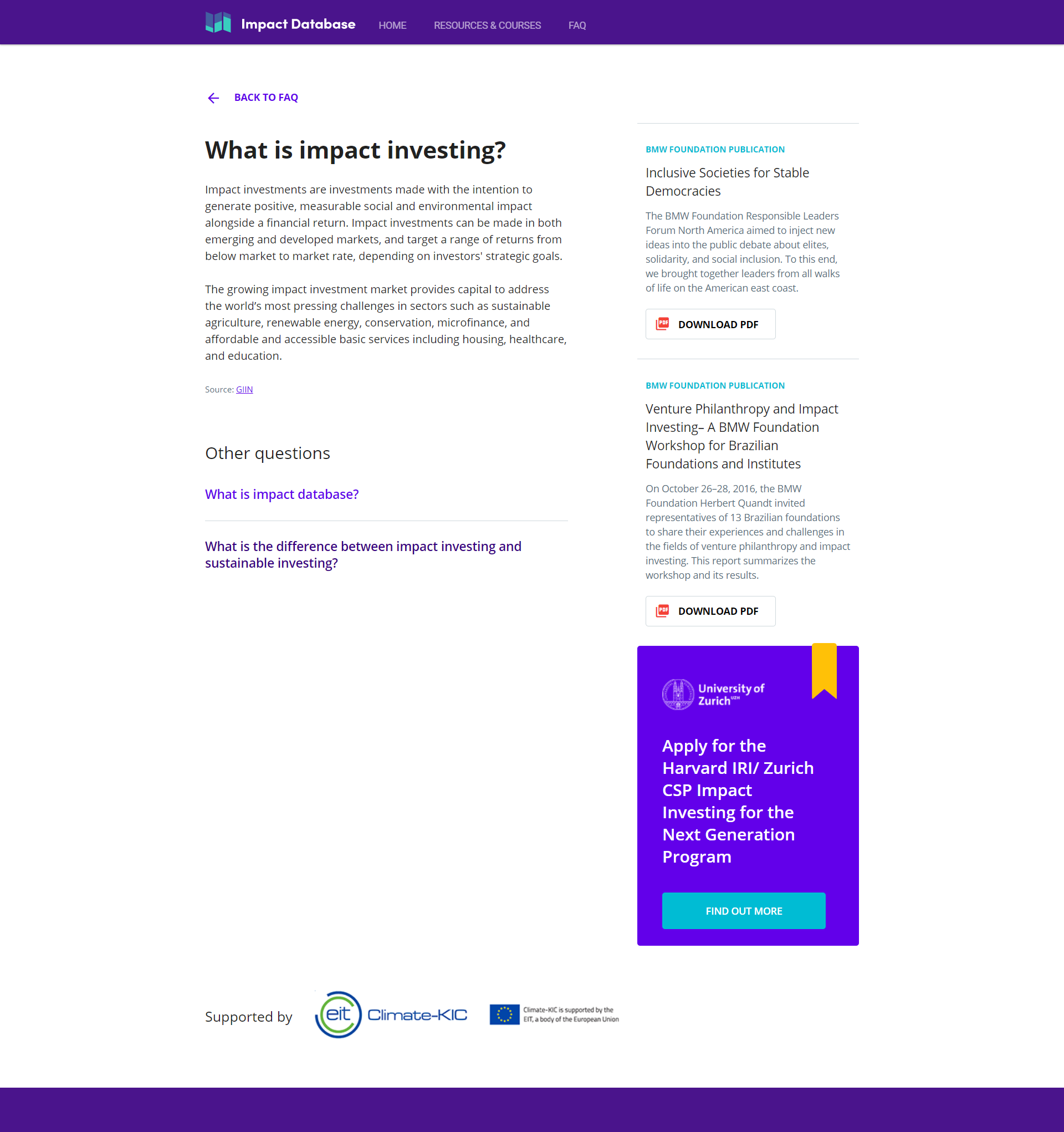 Minimal Viable Product (MVP)
In addition to the intended planning outcomes, we were able to complete a first phase build to provide a live MVP for testing, which we hosted on a beta site. This included an API and integration with Wordpress to pull information dynamically from their old Wordpress site to the MVP Drupal site that we created. 
Challenges and Future Outcomes
With architecture limitations due to previous technology choices, and site traffic that wasn't from the right users, the Impact Database needed to change. However, there were multiple internal stakeholders with different visions for what should be done. There was also a budgetary limitation, and sadly, available funding dissolved once we completed MVP. 
Once funding for this project resumes, we're ready to run A/B tests between the sites and build out the planned roadmap!